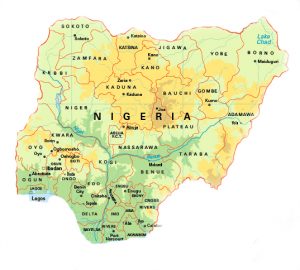 Monday, November 5, 2018
By: Travis Heide Since returning from a two-week discernment trip to Nigeria this past June, I've been asked a load of questions regarding that country. What animals live there? What are the road conditions? What did we eat—and what were we able to eat? (Anything and most of everything.) How was the weather? (Surprisingly mild though we went during the rainy season.) One question the Crossroads West Africa trip with Lutheran Bible Translators (LBT) prepared me to answer is this: Why is Bible translation important? It is a relevant question, considering that ...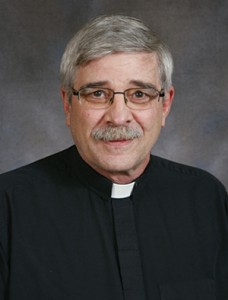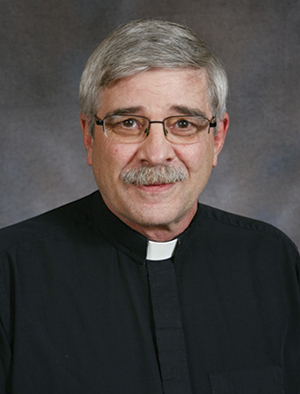 Friday, November 2, 2018
By: Timothy Teuscher It is perhaps surprising to note that Matthew 28:19-20—"Go therefore and make disciples of all nations, baptizing them in the name of the Father and of the Son and of the Holy Spirit, teaching them to observe all that I have commanded you"—is never referenced in our Lutheran Confessions in the way we usually do today. You know, as the "Great Commission" which Christ has given to His Church. Instead, it is quoted in connection with our Lord's institution of Holy Baptism and the Office of the Holy ...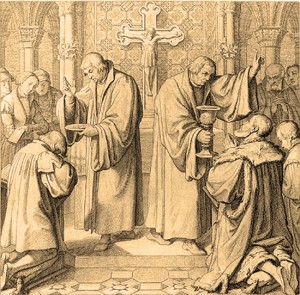 Thursday, November 1, 2018
by Edward Kettner What has the Church meant when it speaks of the "catholicity" of the Church, or when it speaks of "one holy catholic and apostolic church"? The word "catholic" is derived from a Greek term which means "according to wholeness." That which is "catholic" is that which relates to the whole Church throughout all space and time, and pertains to the teaching God has given the Church to announce and the means by which God builds and grows His One Church. Since we as Lutherans declare that what we ...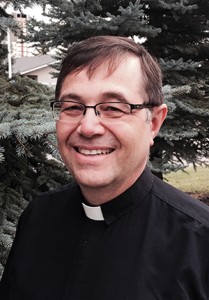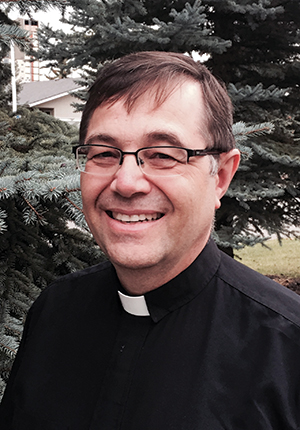 Tuesday, October 30, 2018
By: Glenn Schaeffer Martin Luther's favourite psalm was Psalm 118, of which he wrote, "This is my own beloved psalm… I fell in love with this psalm especially… Would to God all the world would claim this psalm for its own, as I do!" High above the plains and rolling hills of Bavaria in southern Germany rises Coburg Castle. Today's visitor walks into the courtyard to find a massive sculpture of Martin Luther holding a Bible. Luther lived in Coburg Castle from the end of April 1530 to the beginning of October. ...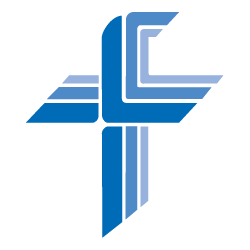 Monday, October 29, 2018
During the month of October, the three Districts of Lutheran Church–Canada (LCC) welcomed members to their final regular conventions before the transition of the new LCC structure in January 2019. Central District's Convention was held between October 1-3 in Winnipeg, MB, East District's Convention was held in London, ON between October 14-17, and Alberta-British Columbia District held their convention in Sherwood Park, AB between October 19-21. The business at the conventions consisted of receiving reports from committees, approving the revised constitutions of congregations, accepting amendments to bylaws, the election of Regional ...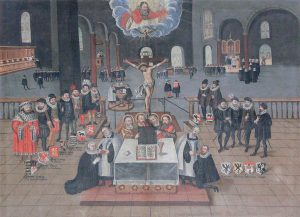 Monday, October 29, 2018
by Thomas Winger Fifty years ago a Lutheran pastor dryly observed that everyone's using the word "liturgy," but that it means something different to each person. To some it just means "an order of service." To others it means "a type of church service which they call formal and regard as cold and unspiritual." We could dig into the history of the Greek word "liturgy," but perhaps it's enough to say that it really means neither of the above! At its heart, the liturgy is a "divine service," as our hymnals say. ...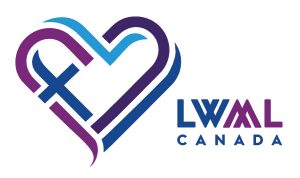 Friday, October 26, 2018
Following each triennial convention, newly elected and appointed personnel of Lutheran Women's Missionary League-Canada (LWMLC) meet to build community and plan for the coming three years. September 7-8, 2018 the group met in Calgary. A change from such meetings in the past was the invitation extended to a representative from each zone across Canada. The invitation was accepted by many and more than 50 women attended. Each day opened in God's Word. Pastoral counsellor, Rev. Jeffrey Dul, led the group in Bible study exploring who we are as we serve our ...