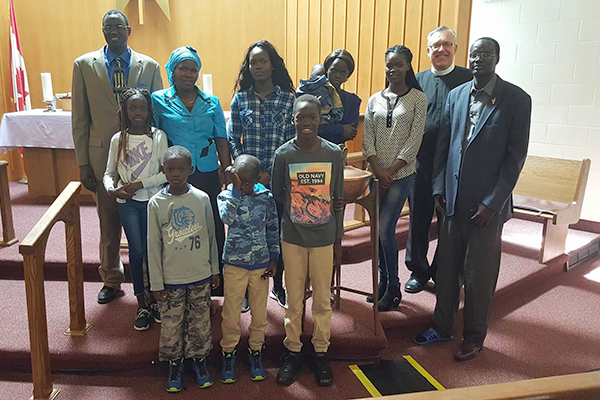 Monday, February 27, 2017
by Jennifer Ardon WINDSOR, Ontario – Nyaboth and Choudier were only children when they left their home in Akobo, in what is now the Republic of South Sudan. Nyaboth was eight years old and Choudier was seven when they were forced to flee in October 2006 due to the fighting and conflict in Sudan. They fled on foot with their grandmother to Gambella, Ethiopia. In the chaos of fleeing, they became separated from their parents, Martha Nyakham and Moses Jock, as well as two other siblings. Not being able to find their ...
Friday, February 24, 2017
CANADA – Throughout 2017, the East District of Lutheran Church–Canada is releasing abridged versions of some of Martin Luther's sermons matched to various appointed Scripture readings from the three year lectionary, and encouraging congregations to use them as part of their own church services. "Martin Luther's sermons for the church year, called 'postils,' were among his most influential writings for both pastors and people alike," notes promotional material for the series. Reading these abridged sermons of Luther is a fruitful way to observance the 500th anniversary of the Reformation, the creators ...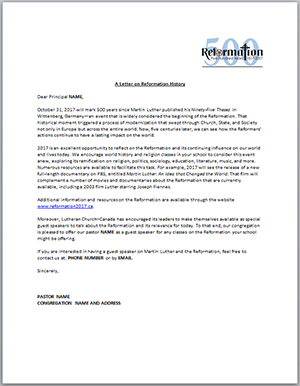 Thursday, February 23, 2017
CANADA – As your congregation prepares to commemorate the 500th anniversary of the Reformation in 2017, you are likely considering ways to reach out to your community. Chances are your local school studies the Reformation at some point in its history curriculum. Why not ask if they would like a guest speaker on the topic—namely, your pastor or another leader in your church? Lutheran Church–Canada has developed a draft letter you can use to introduce this idea to local schools in your area. Just download the letter here, update it with ...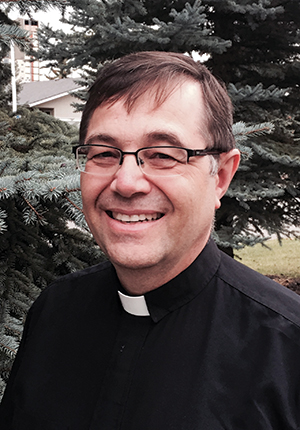 Thursday, February 23, 2017
by Glenn E. Schaeffer How's it going with your New Year's resolutions? Are you still on that diet? Are you faithfully going to the gym? Are you spending more time with family and less time at work? Are you getting your spending habits under control? Are you reading your Bible daily? Attending worship more often? Gossiping less? Acting more charitable to others? And, those of you, who resolved to make no resolutions, how's that going for you? If you are like most people, you make resolutions weekly, if not daily. Resolutions are ...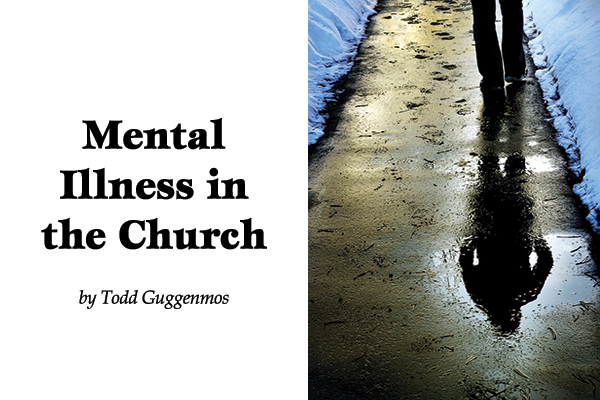 Wednesday, February 22, 2017
by Todd Guggenmos They are all around us. They may live in our neighbourhood, or they may live in our homes. They are members of our churches; they are our Christian brothers and sisters. They might be our children, our parents, grandparents, or spouses. They are of all colours and races. They are those whom we can see outwardly that something is affecting them, and those whom we would never know. Who are they? They are those who suffer with mental illness. Few would fit the caricature of the "mental patient" that ...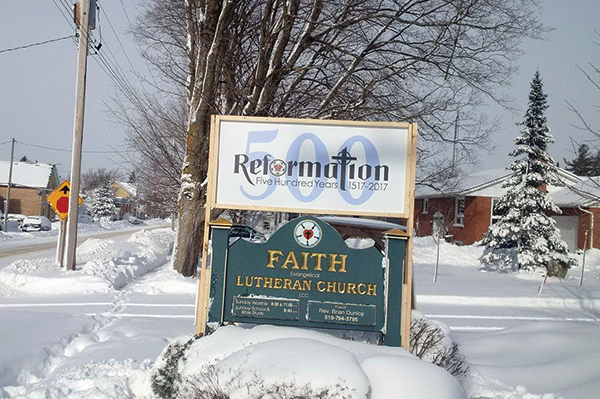 Tuesday, February 21, 2017
DESBORO, Ontario – The Reformation 500 kick-off event on January 8, 2017 at Faith Luther Church in Desboro revealed a significant addition—Lutheran Church–Canada's Reformation logo—to Faith's church sign. It also featured the appearance of a special guest: Martin Luther (portrayed by Eric Weatherall) spoke about "How I Came to See the Light." Wearing his Augustinian monk's robe and cap, "Martin Luther" based his commentary on Habakkuk 2:4, "…but the righteous will live by his faith…," and Romans 1:17, "For in the gospel a righteousness from God is revealed, a righteousness ...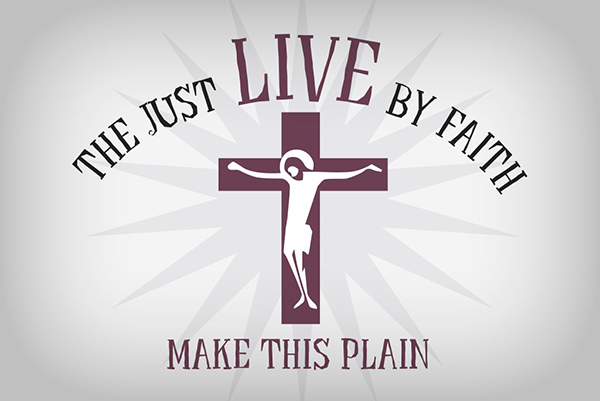 Monday, February 20, 2017
CHICAGO – The Lutheran Church—Missouri Synod (LCMS) is planning for its upcoming Institute on Liturgy, Preaching, and Church Music conference, and is inviting Lutheran Church–Canada members to participate. This year's event takes its cue from the upcoming Reformation anniversary with the theme "The Just Live by Faith—Make this Plan in Sermon, Service, Song." It will take place at Concordia University Chicago (CUC) from July 25-28, 2017. The triennial event offers pastors, church musicians, and all who are passionate about the Church's worship an opportunity to be refreshed in Word, song, and ...