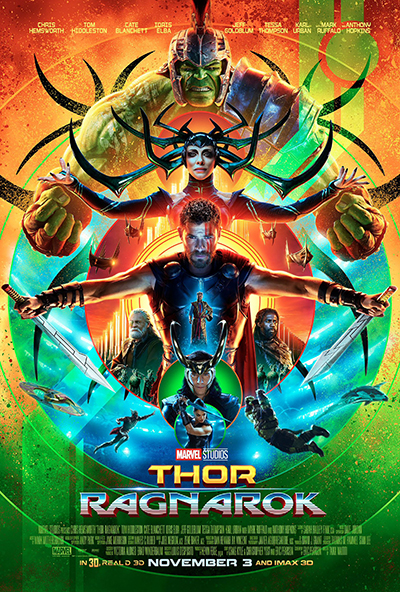 Tuesday, November 21, 2017
by Ted Giese With Thor: Ragnarok, the third film in the Thor franchise within the Marvel Cinematic Universe, the series receives a Guardians of the Galaxy-style makeover with comedy director Taika Waititi at the helm. As a result this new film feels dramatically different compared to the first Thor film, directed by Kenneth Branagh who brought a decidedly Shakespearian feel to the franchise. And while Shakespeare is known for both tragedies and comedies, Thor: Ragnarok is no Shakespearian comedy. The story very loosely revolves around the Norse mythological prophesy of Ragnarok—a final ...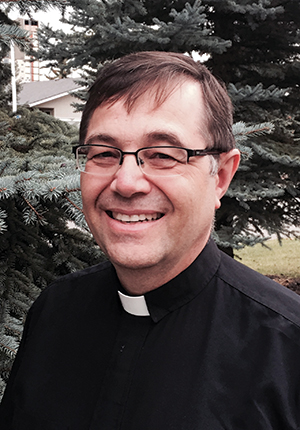 Friday, November 17, 2017
by Glenn E. Schaeffer Who wrote the following words? "We live on earth for no other purpose than to be helpful to others. Otherwise it would be best for God to take away our breath and let us die as soon as we are baptized and have begun to believe. But He lets us live here in order that we may lead other people to believe, doing for them what He has done for us." If you answered "Martin Luther" then you are "smarter than a fifth grader!" Luther's name is not usually listed ...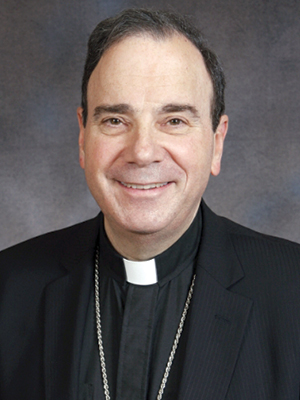 Wednesday, November 15, 2017
by Robert Bugbee You don't have all the time in the world. I don't, either. It is not unhealthy to think about that. It's actually helpful. You may have heard someone say after the death of a loved one, "I wish I had told her sooner how I really feel," or "If I had a chance to talk to Grandpa again, I'd ask about what it was like during the war," or whatever you are craving to know. It may seem now that you took time with that person for granted, ...
Tuesday, November 14, 2017
CANADA – Preparations are already well underway for Lutheran Church–Canada's 2019 National Youth Gathering (NYG). Youth from across the country will gather at Trinity Western University (Langley, British Columbia) from July 5-9, 2019 under the theme "Worthless: There is Nothing You Are Worth Less Than." "Are we actually worthless? Well, that depends on your perspective," explains promotional material for the event. "If you look at it from your own perspective, there are two questions to ponder: What do you have to offer God? and What you can do to make yourself ...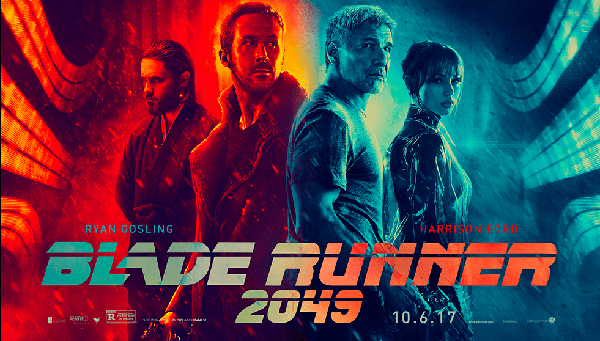 Thursday, November 9, 2017
by Ted Giese With Blade Runner 2049, Canadian director Denis Villeneuve provides an admirable sequel to Ridley Scott's 1982 sci-fi masterpiece Blade Runner. Set 30 years after the first film, the dystopian future Villeneuve presents is grimmer and bleaker. Advances in technology, collapses in the natural world, and questions of what it means to be human intensify as development of artificial intelligence and replicant bioengineered androids moves closer to achieving the reality of the slogan, "More human than human." In the first film "replicants"—derogatorily referred to as "skinjobs,"—were prohibited on earth. Pioneered ...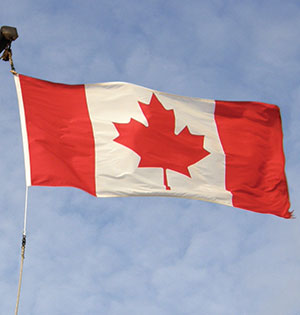 Thursday, November 9, 2017
CANADA – Contentious plans to remove protections from the Criminal Code preventing interference with clergy and the disturbance of worship services have been reversed, following a vote by the Standing Committee of Justice and Human Rights on November 8, 2017. The proposed changes had been part of the federal government's Bill C-51, the stated intent of which was to update and remove obsolete provisions from the Criminal Code. But Canadian religious leaders from across the spectrum expressed deep concern with the plan to strike Section 176, which protects clergy from interference ...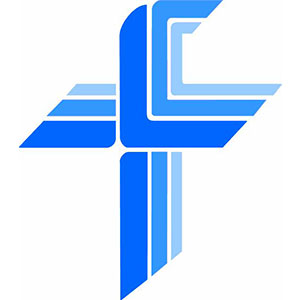 Monday, November 6, 2017
Editor's Note: The letter from Rev. Schallhorn previously referred to Article XI Section 4. That citation is from the amended constitution as adopted by the 2017 convention. The letter should instead refer to Article XIV Section 4, which is the section in the current (unamended) handbook. CANADA – Lutheran Church–Canada(LCC's) emailed congregations on November 2, 2017 to inform them of their right to vote on changes to Synod's Constitution accepted by the 2017 Synodical Convention in October. For congregations without email addresses, physical letters went into the mail on November 6, ...